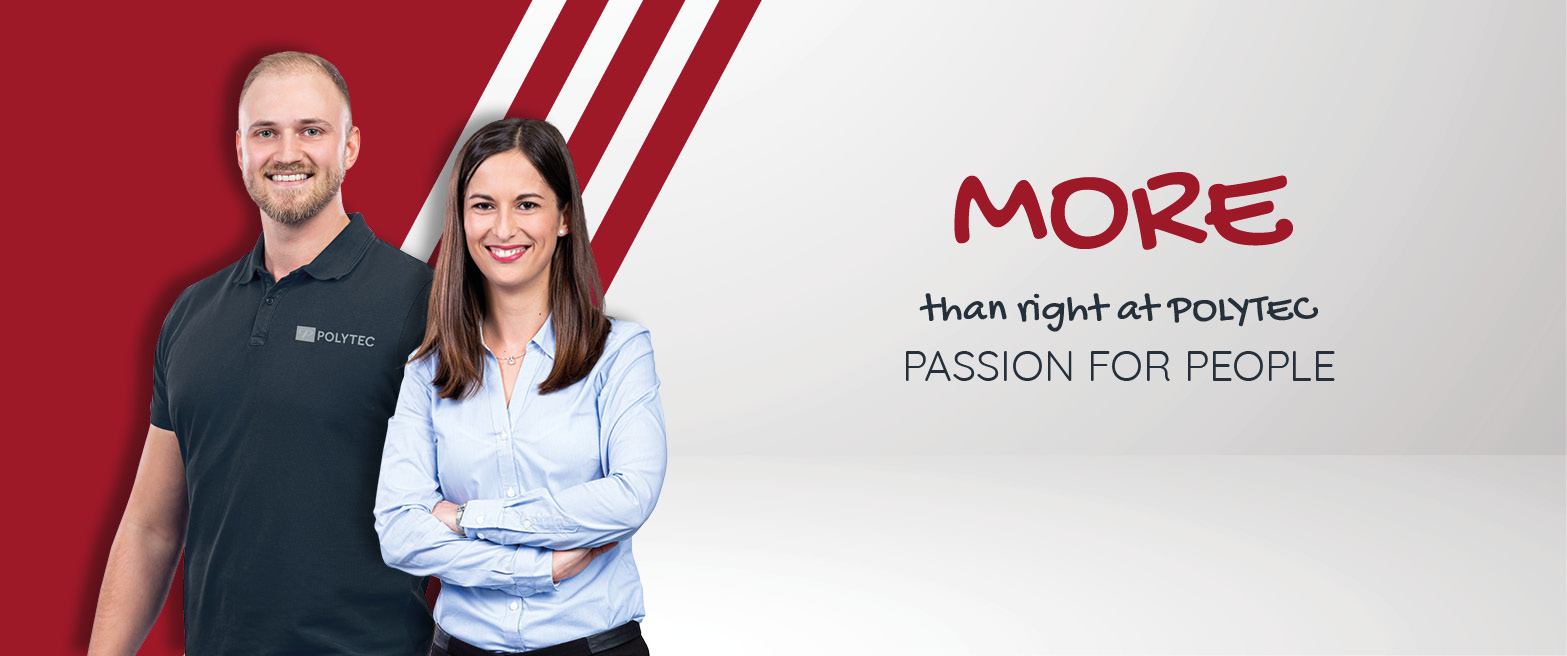 Passion creates innovation

The POLYTEC GROUP is a leading developer and manufacturer of high-quality plastic parts, with over 3,600 employees worldwide. The Austria-based company is a full-service provider in the field of injection moulding, a specialist in fibre-reinforced plastics and a manufacturer of original accessory parts made of plastic and stainless steel.

We put our maxim PASSION CREATES INNOVATION into practice with absolute conviction and with such success that we are now enlarging our team. Therefore, we are looking for an employee (m/f/d) who is able to start work as a
Project Management Engineer
Ref.-Nr.
5187
ENTRY DATE
as of now
LOCATION
Telford & Bromyard
EXTENT OF EMPLOYMENT

Support the Co-ordinating & controlling of new or modified vehicle-component projects, from concept through to post-production launch, and ensuring delivery of the complete project scope to the agreed timing, cost & quality targets
IF YOU ARE ENTHUSIASTIC ABOUT...
Work & act independently when required, being aware of the expectations of Senior Management and that outcomes will be reviewed at Senior level
Support 'Lessons Learned' review proir to project kick-off, and update the Lessons Learned Log at each GW approval point through to Project close
Follow and support the Polytec Engineering Process (PEP) & Gate Way Approval process
Overlay Customer Milestones with the Polytec PEP Gateway Process (GW3- GW8)
Support the preparation & execution of a Kick-Off Meeting (PEP Gate Way 3) to share the Project scope, overall timing & start budget with the management team
Identify all SME/Project Team members from each internal department / function
Help maintain a Project contact sheet for all customer & supplier functiions
Support the creation & management of programme plans gateways, functional milestones and deliverables, managing constraints to ensure delivery to programme timing and budget with maximum effectiveness to achieve good customer relationships that will ultimately maximise long term profit
Help plan & support projects or subtasks so they may be tracked and presented
Support the creation, maintainenance & communication (min monthly) of the detailed Polytec Project Plan in MS-Project in line with the complete project scope, customer milestones and Polytec PEP Gateway timing
Agree the tasks required to complete each deliverable and what material will be produced to support each deliverable
Ensure progress is monitored, risks identified & appropriate mitigation against non-delivery is invoked
Challenge and balance inputs to create optimised proposal for project plan & budget
Create & update the project planning documentation for the various work streams, recording all relevant information on the appropriate project control documentation, including but not limited to the LOP/Teams activity list and C-BOT with Cashlow
Support regular NPI team meetings, both internally within Polytec and together with the Customer(s) & Key Suppliers (weekly or bi-weekly, as required)
Support the receipt of changes to the proposed work scope/deliverables and help prepare consequent proposals for timing plan and budget (external spend and hours)
Help update key information (work scope, deliverables, timing plan and budget) as necessary based on agreement reached with customer
Help control and communicate status of deliverables and related tasks, project timings versus plan, project expenditure (external spend and hours) versus budget, and balance resources within the overall project limits where possible
Help communicate percentage completeness of 'in-progress' tasks and deliverables versus targets, each measure to be summarised by deliverables and by whole project
Review any quests for change to project scope and determine, with support from the project team, the consequent changes to project
Record agreed changes to project scope on appropriate project control documentation
Help prepare & present periodic Governance presentations for both internal & Customer Management Review using the most-recent, best practice, agenda/PowerPoint
Control quality of project work by appropriate reviews
Help manage the Key Performance Indicators (KPIs) of Timing, Cost, Quality & Cash-Flow
Fullfill all customer requiremnts in their portals/systems for the duration of the Project
...AND POSSESS THE FOLLOWING QUALIFICATIONS?
Degree-qualified in an Engineering discipline preferred
Formal PM Qualification preferred
Experience of Automotive Tier-1 or Tier-2, preferably in Plastics Manufacturing as an advantage
Experience of working with APQP process & Gate Approvals
Should be proficient in MS-Project (or able to become so with minimal support)
Self-motivated and enthusiastic, with strong interpersonal savvy
Development plans will be formulated for the sucessful candidate to progress to become a Project Manager
THEN WE CAN OFFER YOU:
An exciting employment in a dynamic industry, multifaceted challenges as well as both personal and professional development opportunities in a collegial working atmosphere. We also offer adequate remuneration in line with your realisation abilities and initiative level.
Product Highlights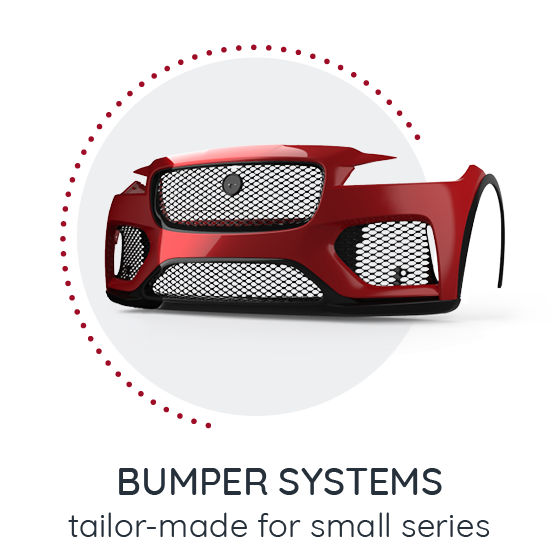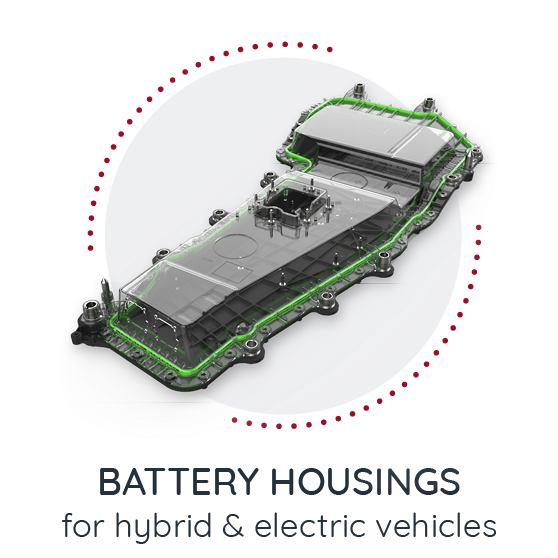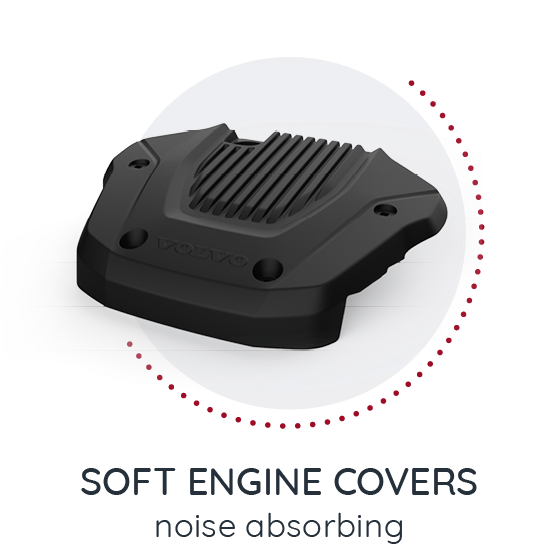 YOUR PERSONAL CONTACT
Ruth Elizabeth Seabridge
HR Manager Bromyard and Telford
POLYTEC CAR STYLING Telford
54 Business Park
TF3 3AL Telford
UK
www.polytec-group.com