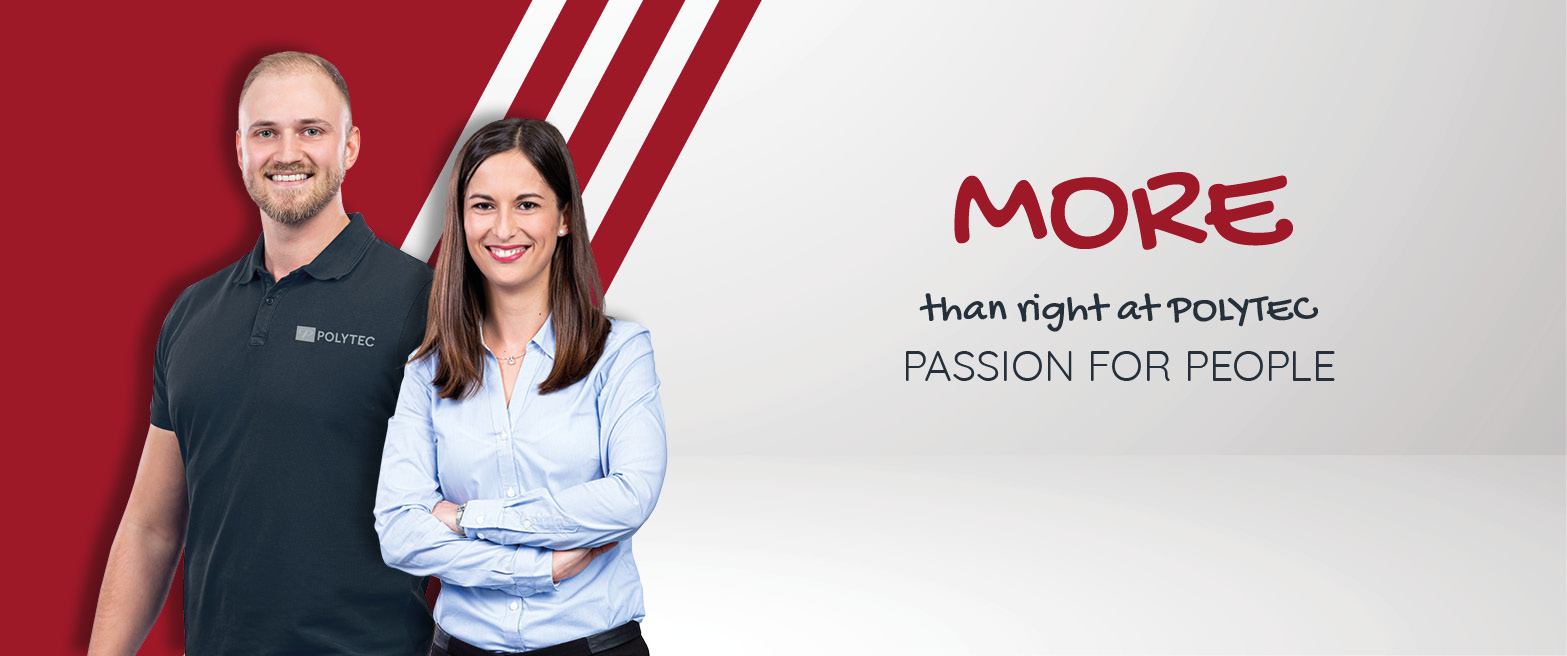 Passion creates innovation

The POLYTEC GROUP is a leading developer and manufacturer of high-quality plastic parts, with over 3,600 employees worldwide. The Austria-based company is a full-service provider in the field of injection moulding, a specialist in fibre-reinforced plastics and a manufacturer of original accessory parts made of plastic and stainless steel.

We put our maxim PASSION CREATES INNOVATION into practice with absolute conviction and with such success that we are now enlarging our team. Therefore, we are looking for an employee (m/f/d) who is able to start work as a
Quality Engineer
Ref.-Nr.
5401
ENTRY DATE
as of now
LOCATION
Bromyard
EXTENT OF EMPLOYMENT
full-time
Manage all quality-related issues within the manufacturing team (e.g. internal, supplier, customer and customer warranty)
Identify root cause and instigate permanent corrective actions for product quality issues
Work with internal and external stakeholders to resolve quality issues that arise as quickly and efficiently as possible to prevent compromising quality and safety standards
Oversee product and process auditing
Ensure control plans and associated documentation are implemented effectively and maintained.
Monitor and report on quality-related key performance indicators including scrap monitoring, rework levels and cost of poor quality.
Stop production in the event of manufacture of unacceptable goods/processes
Ensure compliance and assist with adherence to the Quality Management system (IATF16949/ISO9001)
Ensure robust audit programme is in place covering all shopfloor processes.
Manage Paint Lab to ensure robust – and KPI driven product test plan is in place
Reduction of Scrap inline with company targets
Cost of Poor Quality Reduction for business
Ensure positive customer relationship / Scorecards
Drive Quality mindset on shop floor by promoting best practice and challenging all departments to utilise a quality first mindset
IF YOU ARE ENTHUSIASTIC ABOUT...
Assist (as required) with quality-related issues within the manufacturing team (e.g. internal, supplier, customer and customer warranty)
Identify root cause and instigate permanent corrective actions for product quality issues
Work with internal and external stakeholders to resolve quality issues that arise as quickly and efficiently as possible to prevent compromising quality and safety standards
Carry out product and process auditing
Ensure control plans and associated documentation are implemented effectively and maintained
Stop production in the event of manufacture of unacceptable goods/processes
Ensure compliance and assist with adherence to the Quality Management system (IATF16949/ISO9001)
Write product test procedures
Undertake special projects as required
Assist with training of quality awareness
Report on Key Performance Indicators (KPIs) in order to adhere to process and prevent occurrence of any non-conformity relating to product, process or system
Assist with first off sample approvals
Promote the use of customer preferred techniques for continuous improvement such as Six-Sigma, Poka-Yoke (Error Proofing), and Measurement System Analysis
Participate in cross-functional teams in the development of new products or changes related to current products in meeting customer requirements
Participate in the development and refinement of Design and Process FMEA's (Failure Mode and Effects Analysis)
Lead quality audits
Contribute to continuous improvement activities
Quality control of work by appropriate reviews (customer concern effectiveness audits)
Support and lead process improvement activities
Write reports and present progress at project meetings and to customer base
Plan projects or subtasks so they may be tracked and presented
Attend various meetings and action/communicate instructions
Relationship Management
Support regular inspection meetings with representatives from appropriate departments to establish an action plan for improving build quality and reducing internal failure
Communicate efficiently throughout the shop floor and with own and customer's management
Liaise and communicate with other departments, customers, suppliers and other service providers
Health and Safety
Employees must:
Set a good example of safe behaviour, particularly to new entrants and young persons;
Work in a safe manner and observe the site health and safety rules and procedures;
Not misuse or interfere with anything provided to ensure the health and safety of themselves and others;
Correctly use the protective clothing and equipment provided;
Report any safety concern promptly to their supervisor and take action to prevent injury if it is safe to do so;
Report all injuries that occur to them at work and obtain the necessary first aid treatment;
Help in the investigation of accidents to prevent recurrence.
OTHER DUTIES AS ASSIGNED
This job description reflects the general nature and level of work assigned to the role. It does not restrict managements right to reassign duties, responsibilities or location at any time based on business needs if the work is similar, related or a logical reassignment for the position. The company will, where possible, take into account your personal circumstances.
...AND POSSESS THE FOLLOWING QUALIFICATIONS?
Minimum of Internal Audit Qualified
Experience with JLR or VW / Bentley customer base with understanding of their systems and approach is essential for role.
Experience at Quality Management level
Exercise substantial initiative/judgement in work methods and interpreting goals and standards
Experience of managing budgets Understanding of financial impacts
Experience of leading problem solving teams
Experience leading a team in a business rapidly expanding, with all the challenges this brings.
Strong knowledge of Core Tools and GD&T principles
Strong Knowledge of IATF16949 / VDA demonstratable audit skills
Good interpersonal skills with a focus on inspiring change
Driven, self motivated, assertive, and strong willed.
THEN WE CAN OFFER YOU:
An exciting employment in a dynamic industry, multifaceted challenges as well as both personal and professional development opportunities in a collegial working atmosphere. We also offer adequate remuneration in line with your realisation abilities and initiative level.
Product Highlights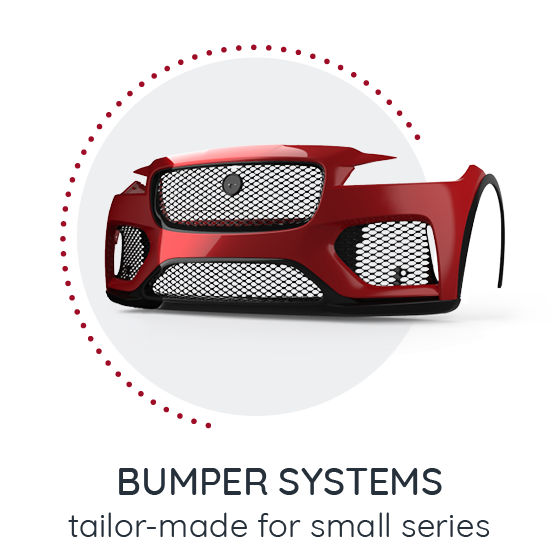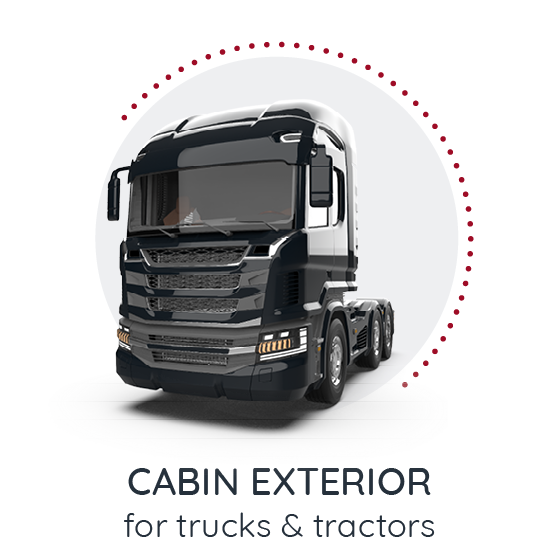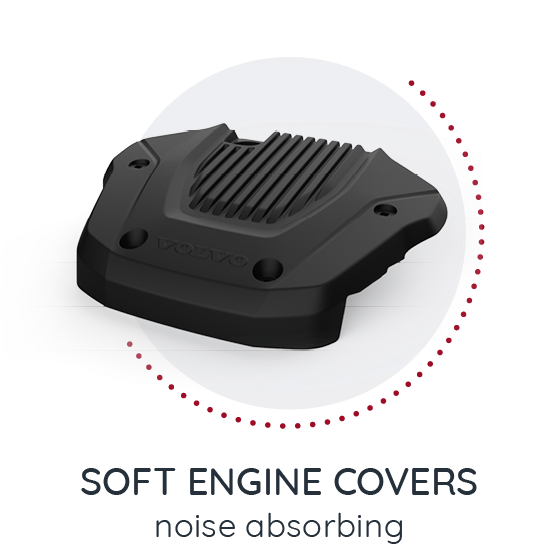 YOUR PERSONAL CONTACT
Ruth Elizabeth Seabridge
HR Manager Bromyard and Telford
POLYTEC CAR STYLING Bromyard
Porthouse Industrial Estate
Bromyard Herefordshire HR7 4NS
UK
www.polytec-group.com